File this one under, "peak 2020"
Some Sony fans online are upset that the Playstation 5 console will allegedly not be backwards compatible with Playstation titles prior to Playstation 4. This means any games released for the Playstation 3 and older might not be playable.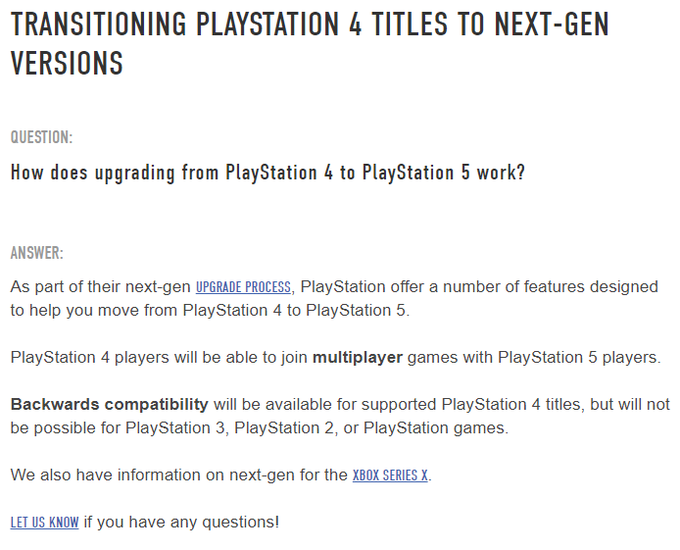 The information comes from the next-gen support page on the Ubisoft website. The triggering line for Sony fans has since been deleted, quite possibly because of the backlash it seems to have generated and it now looks like this.
Sony has yet to comment on backwards compatibility and it is possible they might have asked Ubisoft to remove the offending line. The silence from Sony is rather telling, it's clear backwards compatibility was or still is not a priority for launch.
In all honesty, does it matter?
A small subset of players most likely only play older titles and rendering them on a newer 4k console might pose some problems as older graphics were not designed for modern resolutions. Many older titles would need to be updated or the console itself limiting the resolution to prevent pixelation.
The approach that Sony has traditionally taken is advancing forward with new consoles and generation-defining games. Backwards compatibility has never been high on the priority list for Sony, in comparison to the Xbox which has great backwards compatibility.
If you want to play Playstation 1, Playstation 2 or Playstation 3 games so badly, go buy one of those consoles. They are incredibly cheap to buy. The Playstation 1 will set you back around $100 Australian dollars.